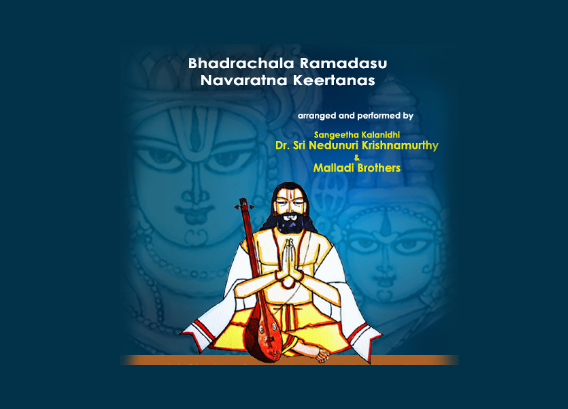 Navaratna Keerthanas of Bhadrachala Ramadasu
Arranged and performed by Sangeetha Kalanidhi Dr. Sri Nedunuri Krishnamurthy. Supporting vocalists: Malladi Brothers, Smt K Seshulata, Smt Neeta Chandrasekhar, Smt Lalitha Vijaykumar. Accompaniments: Sri BS Narayanan on Violin, Sri MLN Raju on Mridangam, Sri Meduri Srinivas on Veena and Sri Panduranga Mutalik on Sitar.
Presented by Sri Nendraganti Krishna Mohan, Sri Chakra Cement Ltd, Hyderabad.