383rd Bhadrachala Ramadasu Jayanthi Uthsavam Invitation
Dear participants,
We at the Alivelumanga Sarvaiah Charitable Trust cordially
invite
you to the 383rd   Bhadrachala Ramadasu Jayanthi Prayuktha Vaggeyakara Uthsavam February, 2016.
We are attaching few links below which should direct you to the various events in the  upcoming Uthsavam. We request you to go through them.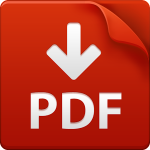 Invitation English
Invitation Telugu
 You may also contact us for any further queries.
Thanking you, 
yours sincerely
For ALIVELU MANGA SARVAIAH CHARITABLE TRUST
K. LALITA VIJAY KUMAR
CONVENOR